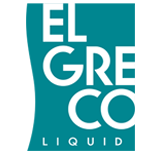 We would like to welcome you to the
world of
El-Greco e-Liquids

, where art
meets taste.

We are located in Athens, Greece and we specialize in producing high quality e-liquids for all types of electronic cigarette. We are dedicated to this purpose, to provide the best e-liquids to demanding but always happy customers.

Our e-liquids (The result of highest quality ingredients and expertise in the field) are famous for their flavor, throat hit and rich vapor production that impresses even the most experienced vapers.

Our experienced staff has worked hundreds of hours perfecting blends that make and deliver e-liquid with irresistible quality to our customers.